Andy's #diabetesandme story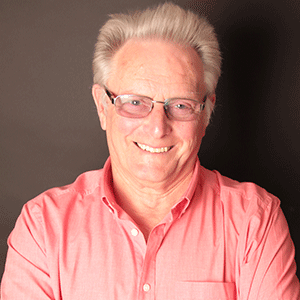 Andy's GP suggested that a blood test might provide the answers as to why he had been feeling so unwell. He was right.
When Andy found out that he had Type 2 diabetes he had absolutely no idea what the condition was or what it meant for him. In a state of shock and confusion, Andy was advised to visit a Diabetes Specialist Nurse at his local hospital who gave him all the helpful information he needed about managing his condition.
Andy said: "Getting a diagnosis of Type 2 diabetes was the shock treatment that I needed to make some serious lifestyle changes and take back control of my health.
"I gave up smoking, changed my drinking habits and seriously changed my diet. But even after I'd made all of those changes, I was still a person living with Type 2 diabetes and, building on the advice from my Diabetes Specialist Nurse, I knew I was going to have to set myself some clear goals and work hard to keep myself healthy."
As part of his mission to stay well, Andy recently completed the DESMOND course, a Type 2 diabetes structured education programme which is available thanks to NHS England funding to improve outcomes for people with diabetes.
Andy added: "The course has helped me significantly in the past few years in not only understanding Type 2 diabetes but by teaching me things about the condition that have given me the knowledge and confidence I needed to continue to live my life to the full.
"In particular, I learned about managing my blood glucose, carbohydrates, fats and making better food choices, weight management, physical activities to suit me, how to take care of my feet and eyes and the long term effects of Type 2 diabetes. I learned that I should tell people that I have Type 2 diabetes and that it can be good to talk to people in a similar situation to me. I learned that you can learn tons from each other and you can safely share ideas, recipes and tips to manage your daily life. I only wish the course had been available 30 years ago when I was first diagnosed!"
Having support from local Diabetes Specialist Nurses and the opportunity to take part in the DESMOND course has made a massive difference to Andy's ability to manage his condition. The NHS Long Term Plan has made a commitment to a range of services for those at risk of Type 2 diabetes and living with Type 1 and Type 2 diabetes. It recognises that access to diabetes professionals and structured education is crucial for optimum treatment and care, helping patients manage their condition well and avoid future complications.
As part of this, NHS England is working hard to improve outcomes for those with all forms of diabetes in an evidence-based and sustainable way and £80 million has already been invested in a number of key priority areas including expanding patient access to Diabetes Specialist Nurses and structured education in a bid to help them better manage their condition, like Andy.
At the age of 75, after completing the NHS-funded DESMOND course, still having many more years to live well and having learnt so much about Type 2 diabetes, Andy realised that he had an opportunity to help others.
"I took up the role of Diabetes UK Peer Support Programme Facilitator Volunteer where I hold monthly meetings in Hednesford and Rugeley. Everyone with diabetes is invited to come along to the meetings which provide a straightforward and flexible way to connect adults with Type 2 diabetes within the community, offer peer support through sharing our experiences and give practical tips to live well with diabetes.
"I've also joined my local CCG's Patient Participation Group (PPG) which, along with starting my own GP practice PPG, gives me the opportunity to use my knowledge and passion to be a voice for as many people with diabetes as possible.
"Finally, I use my chosen sport of Crown Green Bowls as a way of showing people that, no matter what you have thrown your way, you can still partake (and succeed!) in anything that you want. I am now an "A Class Referee" and "Crown Green Bowling Coach", and visit other counties to referee national matches. I'm also the National Subject Advisor for University of the 3rd Age (U3A) and deliver coaching for Stafford U3A every Tuesday and Burntwood U3A every Friday."
Whilst Type 2 diabetes is a long term condition, Andy firmly believes that it should never be used as an excuse for not doing anything.
"Diabetes Week should serve as a reminder that all people with diabetes should feel empowered to talk openly about their condition and, like me, find themselves a happy and fulfilling place within society."