Digital Type 2 diabetes prevention programme helps Jacqueline reduce her risk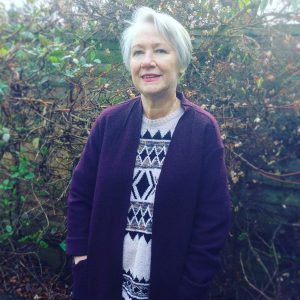 Jacqueline Withnall, a 62 year old teacher training tutor from London is "so happy and relieved" that she is no longer at risk of developing Type 2 diabetes after being diagnosed as high risk during a routine blood test appointment and embarking upon the online version of the Healthier You: NHS Diabetes Prevention Programme.
Jacqueline tells us: "Although at the time the diagnosis shocked me, looking back it is quite clear that I has been leading an unhealthy lifestyle. I had a love of carbs, bread and pastries, my portion sizes were out of control and I rarely exercised".
Faced with the possibility of developing Type 2 diabetes, Jacqueline decided it was time to get her health back in check. Working with her personal online health coach, Jacqueline started making healthy lifestyle choices part of her routine. This included exercising regularly and cutting down meal portions and her intake of fatty foods.
"Making long-term lifestyle changes is difficult, especially as it requires you to start modifying your daily routine. For me, the most difficult aspect was maintaining a certain level of daily physical activity. This was particularly hard as I had to train and push my body to deal with the fatigue that came with the activity" Jacqueline explains.
Fast forward one year and Jacqueline's HbA1c has dropped by three points to a non-pre-diabetic level and she has lost 12.5kg.
Diabetes is one of the greatest public health problems facing the NHS and country, with almost four million people in England having Type 2.
Building on the tremendous success of the face-to-face Healthier You: NHS Diabetes Prevention Programme, it was recently announced that thousands of people who are at risk of Type 2 diabetes – like Jacqueline was – will receive digital support to prevent them developing the condition as part of the NHS Long Term Plan.
People who are at risk of developing Type 2 but who cannot make face-to-face support sessions will be the first to benefit from the online service.
Jacqueline concluded: "Thanks to the Healthier You: NHS Diabetes Prevention Programme online support, I was able to change my mindset and habits. I am confident that these lifestyle changes will stick. The accountability, combined with regular support from my health coach through the app, has been a real driver. It was great to have someone monitoring my progress; the support, advice and encouragement was fantastic. I look forward to continuing to make progress."