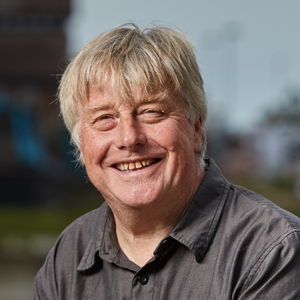 Boat builder Kevin Enticknap thought he was reasonably fit and healthy but when he went to his doctor with chest pains his GP detected high sugar levels in his blood. She referred him to the local Healthier You: NHS Diabetes Prevention programme and after just four sessions Kevin had lost 9lbs and could bend down and tie up his shoelaces for the first in years.
The 63 year old, who also works for a building company, said: "Being told by my doctor that I was borderline diabetic was not the best day of my life, especially having very sadly lost my cousin to a diabetic related problem."
"I thought I was reasonably fit and healthy, how wrong I was. The information I have received from the course has made me re-think my lifestyle, including my eating habits in a totally different way and wow, what a difference it has made to me both mentally and physically."
Kevin regularly attends diabetes prevention sessions near his home which look at the causes and remedies of Type 2 diabetes, encourages patients to achieve a healthy weight, be physically active and eat a balanced diet.
Kevin added: "The course has been amazing, lots of information presented very clearly and lots of answers to my questions."