Tim sheds 4 stone on Healthier You programme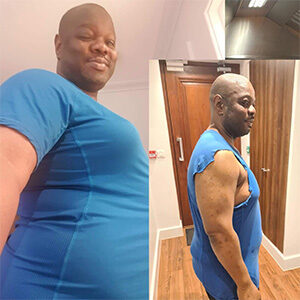 Type 2 diabetes can be a very serious condition and lead to long-term health problems if left untreated. But the good news is that you can significantly reduce your risk by making small lifestyle changes that will make a big difference.
Your local Healthier You NHS Diabetes Prevention Programme has a range of personalised support to help you do just that. From helping you eat well, to tips on weight loss and physical activity, the service is here to support you on your journey back to a Healthier You.
47 year old Tim from Watford joined the Healthier You NHS Diabetes Prevention Programme last year – he lost four stone and now runs up to 5 miles a day:
"The Healthier You programme is absolutely the best thing that's ever happened to me. It was the wakeup call I truly needed when my GP referred me as my weight and blood glucose levels were rising.
"The group sessions tell you everything you need to know about how to lead a better lifestyle, including healthier versions of foods you were already eating and enjoying – for example, I've switched from rice to bulgur wheat and I love it!
The health coaches are so committed to helping you achieve your goals; I can't thank them enough – and my GP was also very shocked and impressed at my recent check-up".
To help you keep Tim and others on the programme focused and motivated on their goals, they have access to trained health coaches, and are be able to meet other people in their area who are also trying to reduce their risk of type 2 diabetes.
Tim concluded: "I'm still young and now I feel so fit and well, and have my whole life left to live thanks to the Healthier You programme. I would recommend it to anyone".
You can find out if you're at risk of developing type 2 diabetes by using the Diabetes UK risk tool. It will only take a few minutes and could be the most important thing you do today.
You'll be asked a series of questions to identify if you are at a low, moderate or high risk – make sure to have a tape measure handy as you'll need to measure your waist. If you're at moderate or high risk, you'll be invited to sign up to your free local Healthier You programme.