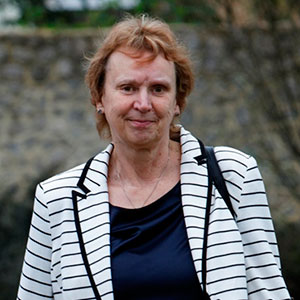 Margaret Wilson from Hythe in Kent learned she was at risk of diabetes after a routine blood test. After receiving treatment for breast cancer a few years she had been trying to lead a healthy lifestyle. But the blood test by her GP detected high sugar levels which suggested she was at risk of Type 2 diabetes.
"I had no symptoms or indications that there might be a problem and I try to keep fit after receiving treatment for breast cancer a few years ago," explains 63 year-old Margaret. "I regularly attend pilates and yoga classes and enjoy walking but knowing that my mother was diagnosed with Type 2 diabetes at about the same age as I am now, meant that my blood tests were a clear warning to change my eating habits."
Margaret was referred to the Healthier You: NHS Diabetes Prevention Programme by her GP. She attended group Healthier You sessions and 10 months on has completed the programme. Her blood tests confirm she is no longer at risk.
"It was great to talk to others in the same situation as me, to share tips and ideas," continues Margaret. "The course made me much more aware of what to eat and in what quantities. This isn't a diet or short-term health-kick; I'm delighted to have lowered my blood sugar to a healthy level and will maintain what I've learnt from Healthier You as a way of life."
Dr Alison Milroy, a Kent GP and Deputy Medical Director for NHS England's South East team, said: "Type 2 diabetes can cause serious long-term health problems, being the most common cause of sight loss in people of working age and a major contributor to kidney failure, heart attacks, and strokes. But by making a few lifestyle changes, including eating healthily and being more active, you can significantly reduce your risk of developing this largely preventable condition."
Healthier You: NHS Diabetes Prevention Programme is a joint commitment from NHS England, Public Health England and Diabetes UK. For more information about Healthier You: NHS Diabetes Prevention Programme please ask at your GP surgery or visit www.stopdiabetes.co.uk