Overall Patient Experience Scores: Supporting Information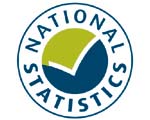 NHS England has produced a Diagnostic Tool to help NHS managers and the general public understand what feeds in to the Overall Patient Experience Scores and to see how scores vary across individual NHS provider organisations.
Further information about the overall scores can be found in our patient experience statistics series. For detailed notes on changes to the survey, comparability across years and issues affecting individual trusts, please see the main diagnostic tool.