Monthly Diagnostic Waiting Times and Activity
The monthly diagnostics collection collects data on waiting times and activity for 15 key diagnostic tests and procedures.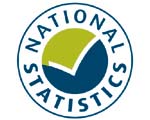 Data are shown at provider organisation level, from NHS Trusts, NHS Foundation Trusts and Independent Sector Providers. Data are also shown by commissioning organisation, which are mainly Integrated Care Boards, but in addition, NHS England nationally commissions some specialised services. Data for this collection is available back to Jan-06.
Click here to return to the main Diagnostic Waiting Times and Activity page.
Consultation
A consultation on the Quarterly Diagnostics Census and Monthly Diagnostics Waiting Times and Activity Returns took place in 2018. More information and the outcome is available at:
Diagnostics Consultation
Data
Monthly Diagnostics Data 2023-24
Monthly Diagnostics Data 2022-23
Monthly Diagnostics Data 2021-22
Monthly Diagnostics Data 2020-21
Monthly Diagnostics Data 2019-20
Monthly Diagnostics Data 2018-19
Monthly Diagnostics Data 2017-18
Monthly Diagnostics Data 2016-17
Monthly Diagnostics Data 2015-16
Monthly Diagnostics Data 2014-15
Monthly Diagnostics Data 2013-14
Monthly Diagnostics Data 2012-13
Monthly Diagnostics Data 2011-12
Monthly Diagnostics Data 2010-11
Monthly Diagnostics Data 2009-10
Monthly Diagnostics Data 2008-09
Previous Monthly Diagnostics
Pre-release Access List
Pre-release – Diagnostics Jul 23 (PDF, 69.6KB)
Guidance and Documentation
Diagnostics Definitions v5.3 (PDF, 583KB)
Diagnostics FAQ v3.0 (PDF, 411KB)
Supplementary FAQ v1.0 (PDF, 75KB)
Supplementary guidance for Echocardiography v1.0 (PDF, 206KB)
Data Quality and Methodology Statement (PDF, 70KB)
Risk of Disclosure – Diagnostics (PDF, 68KB)
Seasonal Adjustment Review (PDF, 50KB)
User Experiences of using the Statistics (PDF, 61KB)
User Feedback Form (PDF, 106KB)
Contact Us
For further information about the published statistics, please contact us at:
Performance Analysis Team (Central)
NHS England
Room 5E15
Quarry House
Leeds LS2 7UE
Great Britain
Email: england.nhsdata@nhs.net